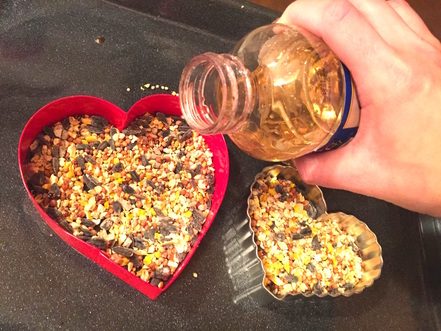 Whether you're not allowed to throw Valentine's Day "parties," you are throwing a party and need some quick ideas, or you want to weave some sweetheart STEM into your instruction this week, I have easy-to-do, engaging activities that are sure to please even Cupid himself!
​
The key to each of these suggested activities is that they are super simple and most likely can be created with materials you already have in your home or classroom, or can be purchased at any discount or dollar store. Also, these activities are super flexible. You'll see in the examples below that most of the activities have alternative ingredients or process steps. This is your FREE PASS because basically, you can't mess these up, and you and your students will love every minute!
Get a SNEAK PEEK of the fun below and click on each preview image to
​read details for each activity on my Scholastic Top Teaching blog post!
Spread the love this Valentine's Day by sharing in the celebration by creating winter bird feeders for the birds outside! The process is easy, and materials that you need can most
​likely be found in your pantry and garage (or found at any store).
Watch students "overflow" with excitement as they engage in an experiment examining solids, liquids, gases, and chemical reactions with this quick, simple activities using household materials.
Experiment with and observe buoyancy and states of matter by seeing how different types of Valentine's Day candy react with carbonated liquids! This love potion will leave student
​heads spinning and hearts pounding!
Candy is a fabulous ingredient for science experiments, and we all know Valentine's Day has
​candy-a-plenty. Try some of these instant options for Valentine's Day candy light refraction and solubility experiments that are crowd-pleasers, but simple to set-up and execute.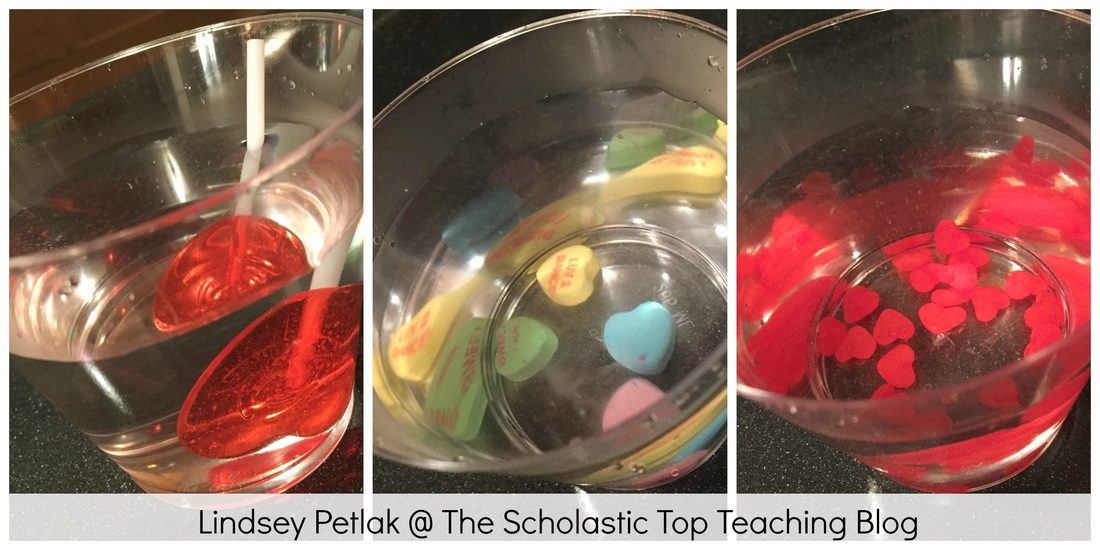 These crazy little candies are as great for science experiments as they are for eating! You can use the Pop Rocks and soda as substitutes for baking soda and vinegar in the experiment listed above, or try something totally new using the directions below, courtesy of Steve Spangler Science!!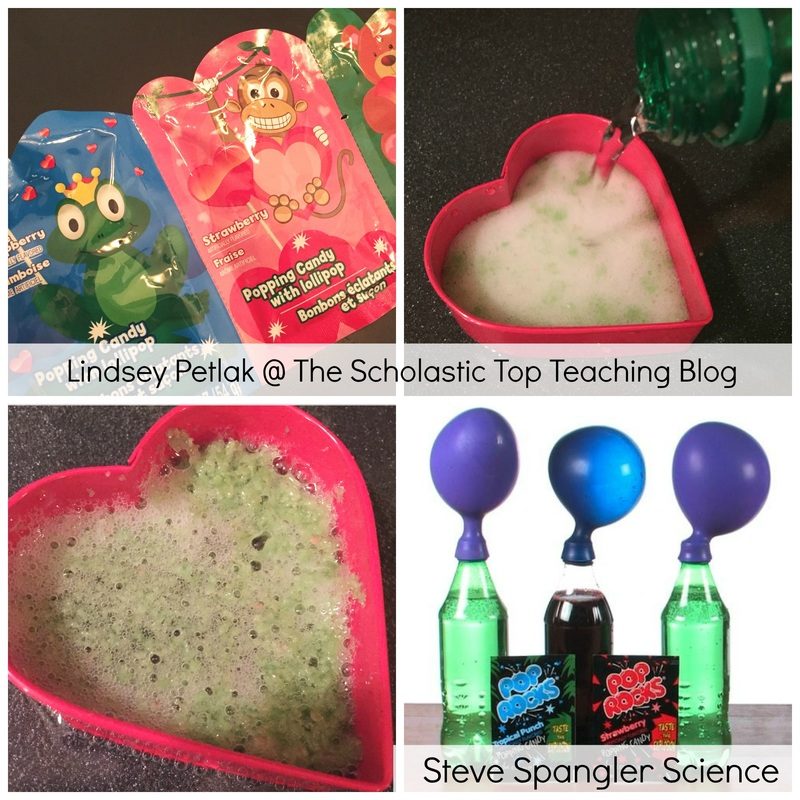 Valentine's Day just wouldn't be complete without a nod to Cupid. I've never tried this activity before, but I'm really pumped about adding it to my engaging explorations this year! After searching and scouring, I'm SMITTEN over these three options for students to choose from as they try to engineer their own Cupid's bows! Scan the QR codes below to access instructions from the original sources.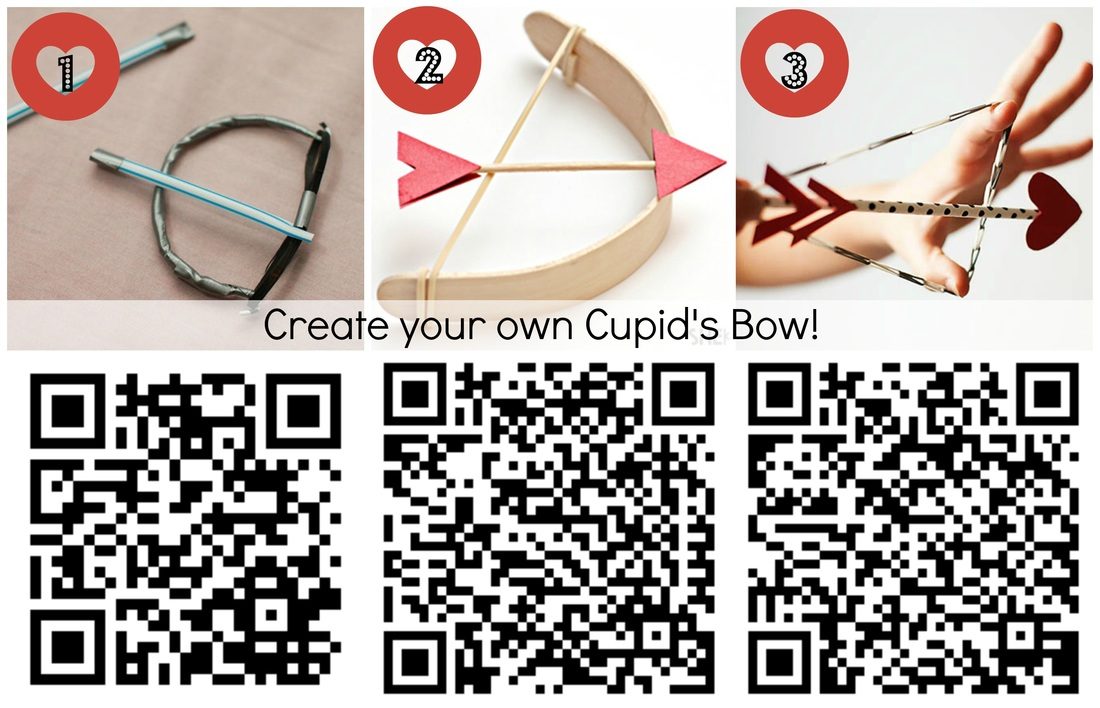 My fellow Top Teaching Blogger, Genia Connell, "hit it out of the park" with her Valentine's Day ​STEM activity post with everything you need for students to engineer candy catapults. Check out her blog post, free downloadable PowerPoint presentation,
and step-by-step photo tutorial by clicking on the image below!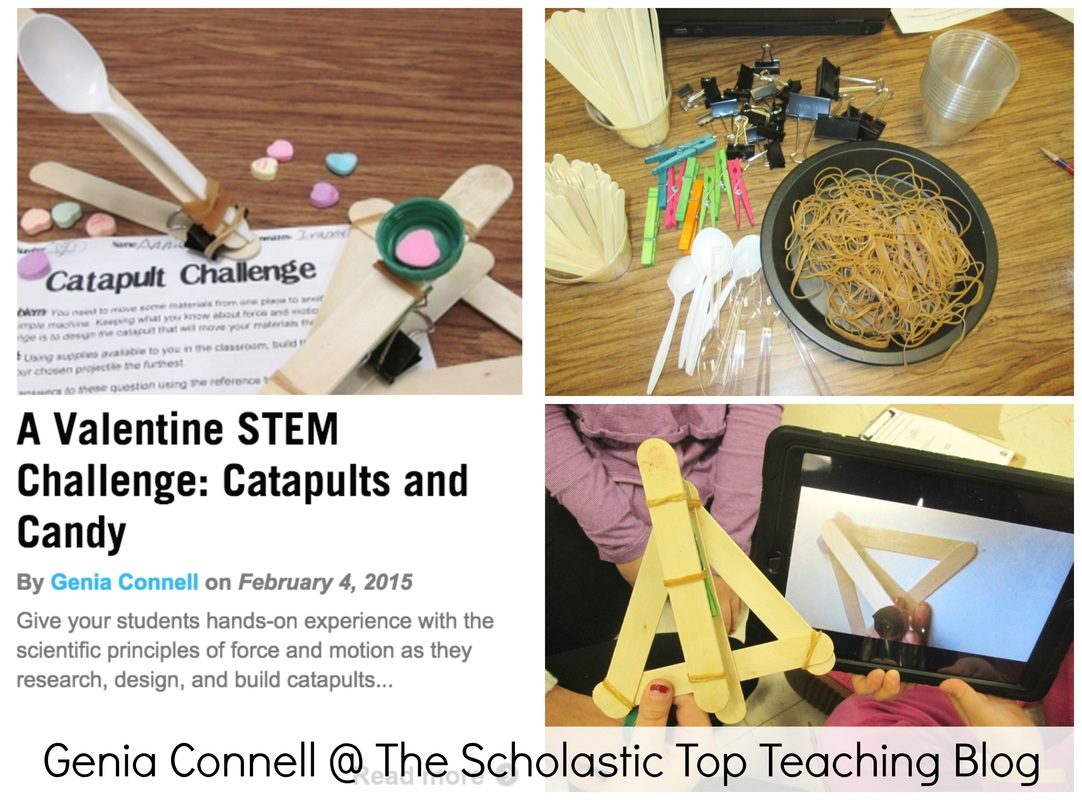 Other Articles