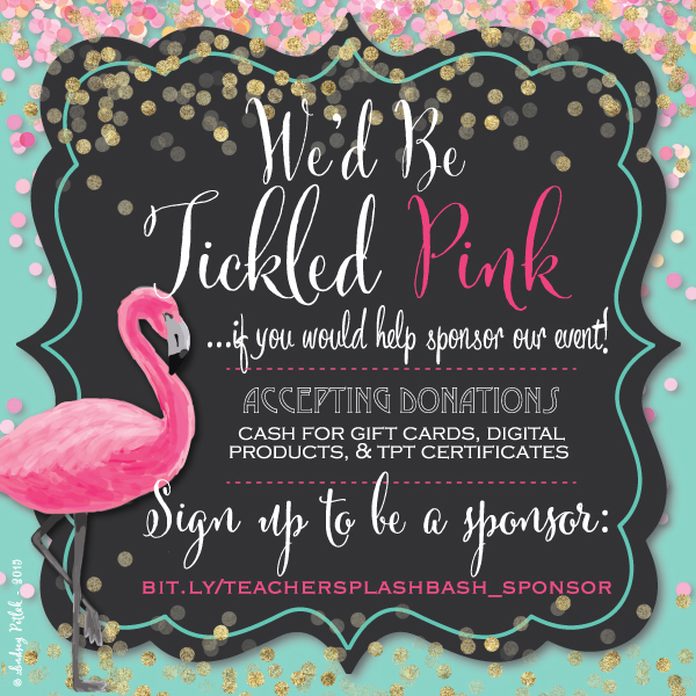 Whether you'll be "making a splash" with us in person at the cabana party….or if you can't make it due to other fabulous plans…you can still be a part of the fun as a SPONSOR!
If you wish to contribute money for gift card giveaways, gift certificates to your TPT store, 
and/or digital products for prizes, please complete the form below.
For questions regarding sponsorship: [email protected]
HOSTED BY: Lindsey Petlak (www.itselementarymydear.com)  -and-
Ashlyn Ellsworth (www.the-creative-classroom.blogspot.com)
Join us for the first ever MAKE A SPLASH TEACHER BASH! 
Soak up some vintage-style Vegas fun, poolside in the Venetian PREMIUM CABANAS on Wednesday, July 8 @ 1:00-4:00 (prizes & giveaways @ 3:00).   #makeasplashvegas2015 
$30 includes premium cabanas with amenities, snacks, sweet treats, prizes, giveaways, favors, & more! For additional information, to purchase tickets, and RSVP: www.makeasplashvegas.weebly.com
Cabana space is LIMITED…so reserve your exclusive spot today!
CABANA AMENITIES:
Cordless house phone
32-inch flat panel LCD TV
VHS/DVD player
Safe
Two padded chaise lounges
Couch and upright chair with ottoman
Newspapers and magazines
Refrigerator fully stocked with 25 assorted beverages
A/C and heating unit
Ceiling fan
Cooling Mist System
Cabana host
ATTIRE: swimsuits, cover-ups, shorts, maxi dresses…whatever you're comfortable in! 
Be ready to keep it cool by the pool!
HOSTED BY: Lindsey Petlak (www.itselementarymydear.com)  -and-
Ashlyn Ellsworth (www.the-creative-classroom.blogspot.com)
Other Articles