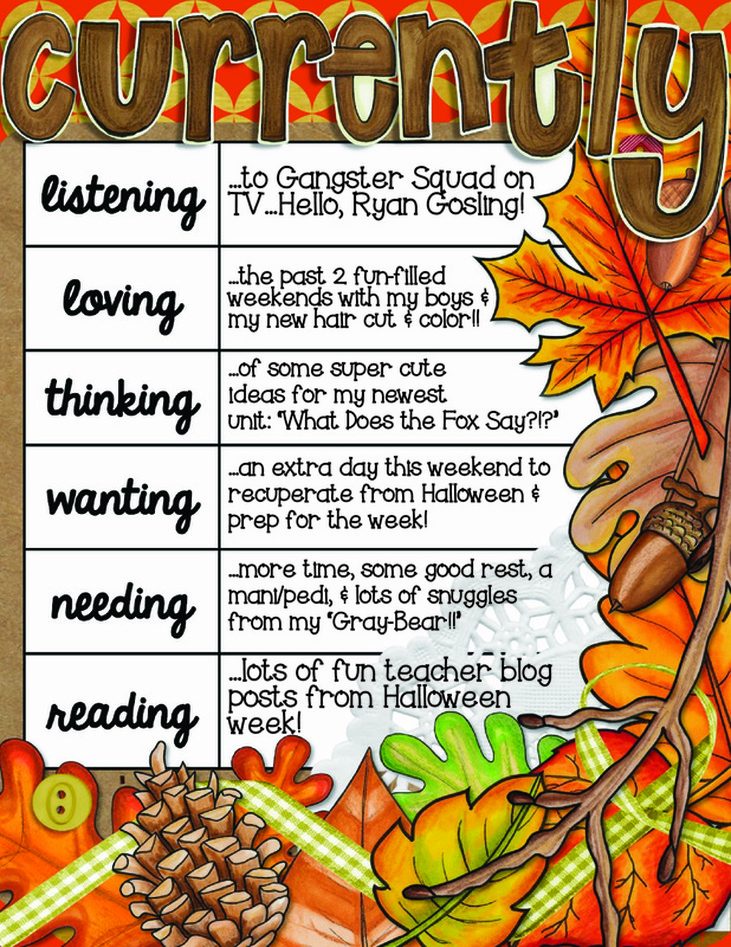 I'm ALIIIIIIIVE!
 I have been M.I.A. for a while now….we're talking Hobbit-hole, recluse-style retreat. Why?
I've got lots of blog posts pending with fun details, but for now….
I'm linking up with Farley from 

Oh Boy, 4th Grade  for the 

November Currently. What better way to resurface in the blog-o-sphere than with Farley's monthly link-up party!
LISTENING
Ryan Gosling, Emma Stone {I want to be her BFF}, 1949 Hollywood glamour, and some righteous vigilante justice….need I say more?  This is a great movie, and it's free on-demand right now, so it was perfect background entertainment while I caught up on some things on my laptop.

THINKING
I am so excited to start hammering away at my newest creations for TPT! As November creeps in on us, I'll be releasing more teacher gift goodies & some fun forest friends products {What Does the Fox Say?}.  Can't wait to finish them up & post them!!

Printable teacher stationery AVAILABLE NOW.
CLICK HERE to see them in my store!

NEEDING
I have so much & am super blessed, but I still have a November wish list! Like most teachers, more time & some good rest are at the top of the list, especially since report cards & conferences are coming up this month. A mani/pedi session is a MUST right about now, & luckily I just made an appointment for TUESDAY {counting down the hours}. Most of all, I want MORE SNUGGLES from my sweet little Gray-Bear! He's been SO lovey-dovey and snuggly lately, & I'm ALLLLLLL about it. I'll soak up every last little snuggle drop with my buddy and then some! {MELTING}

LOVING
The past two weekends have been FABULOUS family weekends that I wish would never end! Blog posts with details are coming soon, but suffice it to say that we had a FRIGHTfully delightful Halloween season this year!  Also, I finally got a much-needed haircut and color!  WOO HOO!

WANTING
Halloween is my FAVORITE…but it's also exhausting! I want a 3 day weekend, people!
This would be the PERFECT weekend to have an extra day to rest, recuperate, & better prepare for a new week.  However, that's not going to happen, so…I'd better put my big girl pants on & deal, because tomorrow is Sunday already & Monday will be here in the blink of an eye! I guess I'll take the "extra hour" from "Fall back" time as a little bonus rest time this weekend!

READING
While I've been MIA, I've fallen behind on some of my favorite teacher blogs! This weekend I tried to catch up a bit and, of course, Cara Carroll's two blogs are at the top of my list {even though I don't teach 1st grade!}. Besides her famously awesome teacher blog, I'm {slightly} obsessed with her domestic blog, Pearls, Handcuffs, & Happy Hour. Check it out, you'll love it, I promise.
{#mightbestalking #sorrynotsorry}
Hooray!! We survived Halloween! To celebrate, I'm throwing a 20% off "After Halloween" sale through Monday night!! Recuperate this weekend and save big on spooky items for NEXT YEAR!! 
 {My Halloween units are newly improved and updated, too.}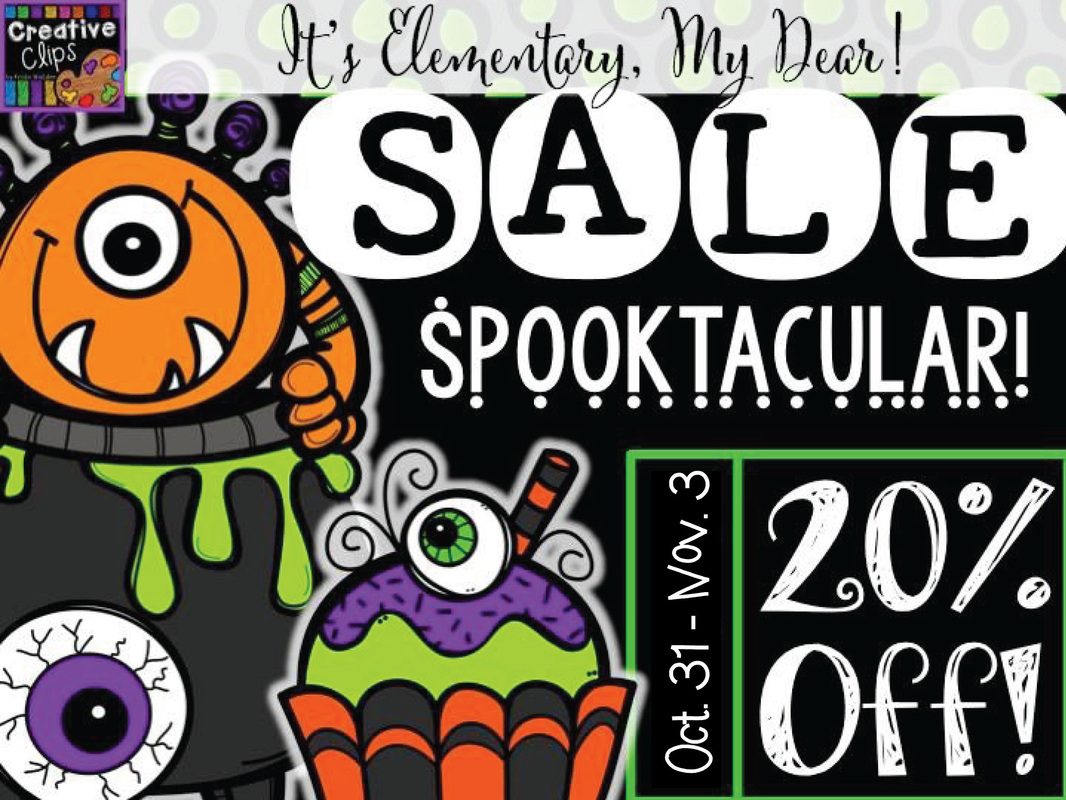 Other Articles