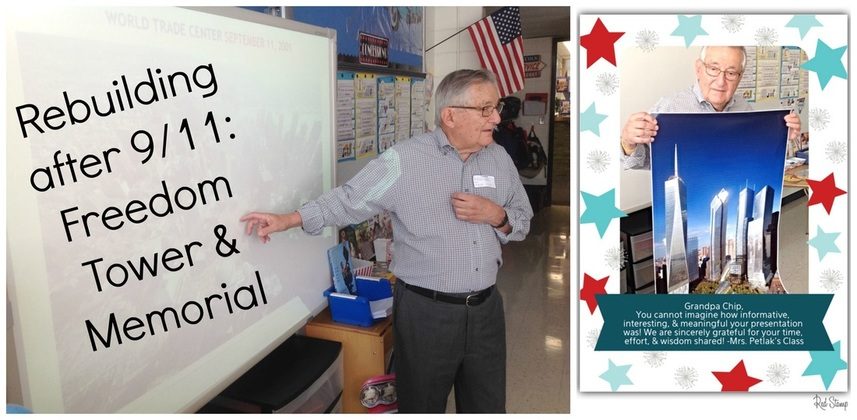 Last year we experienced an EXTRA SPECIAL day for the ENTIRE 4th grade at our school. Having just remembered the events of 9/11 the week before, we were incredibly fortunate to have a guest speaker who has been instrumental in the rebuilding and memorialization of Ground Zero. 
Mickey Kupperman, a.k.a. Grandpa Chip, is the Chief Operating Officer at Silverstein Properties in New York City, the developer of the World Trade Center property. He visited our classes, giving his first-hand, very personal, and completely fascinating account of the events of 9/11, and perhaps even more importantly, the diligent process to preserve the memories and honor the fallen through the REBUILDING of Freedom Tower, the 9/11 Memorial, and additional 3 towers at the site of the tragedy.
This experience was so amazingly impactful, that I wrote about it both on my CLASSROOM BLOG & SCHOLASTIC TOP TEACHING BLOG.  In my classroom blog post (HERE), you will find details about Grandpa Chip's presentation, first-hand stories, and breathtaking photos of the construction of Freedom Tower & the 9/11 Memorial. You will also seek a slideshow of our classroom experience!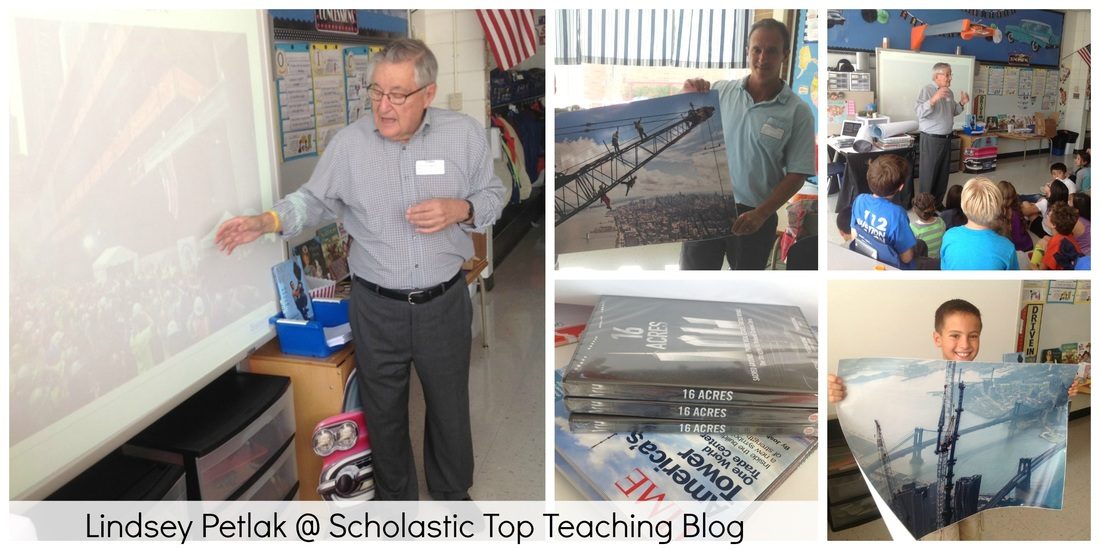 In my Scholastic Top Teaching blog post, you will see highlights of this 9/11 presentation, but also read about the importance, impact, and lasting impressions guest speakers make on a classroom full of students.  Read not only about our visit from Grandpa Chip, helping us remember 9/11, but see other guest speakers we have had the privilege of hosting and tips for setting up guest speakers for success. I hope you'll read, be inspired, and reach out to your families and community to invite guest speakers to your classroom this year!
Other Articles