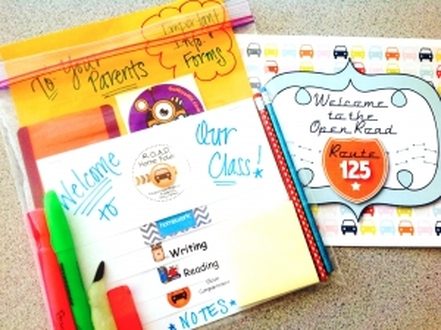 It happens all of the time. You've finally settled in with your new students, school year routine, classroom setup, and materials distribution when new students start moving in. As happy as you are to welcome new faces into your room, it can really throw a wrench into the groove you've gotten into thus far.
In years past, my class size has been maxed out, so I haven't received move-in students. This year, I had a few kiddos move out right before school started, leaving my head count lower than usual. This means I'll likely be the first to receive new students. I know I need to prepare some materials and plans for when bright new faces walk into my room (sometimes unannounced!). Use these tips and ideas I've gathered to help your new students feel welcome and make your life easier!
To prepare for what I believe is the inevitable, I've been scouring Google, blog-stalking, and pouring over Pinterest (any excuse to do so!) to gather what I think are the best ideas for welcoming move-in students. Click on the image of my Pinterest board below to see what I've collected so far. If you'd like to join the board and contribute pins to it, just email me as indicated in the board description.
Other Articles