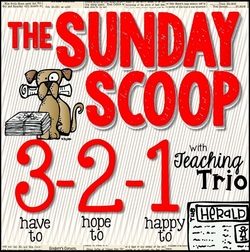 It's been a while, but I'm linking back up with The Teaching Trio for the Sunday Scoop!  I always love this link up, & it helps get me centered for the week to come.
This week I'm prepping for data day, class simulations, and a presentation. I'm hoping to finish & post my FIRST EVER "Peek @ My Week" over at Mrs. Wills' Kindergarten. I'd also like to make some progress on planning a Chicago-land teacher-blogger weekend soiree!  EXCITINGLY, I finished 2 new sets of work stations (math and grammar) & got them posted in my TPT shop.  WOO HOO!  Right now, those products, plus all holiday items, and my stationery products are 15% off through Thursday!  Read more about my scoop below and pop on over for a great sale in my shop!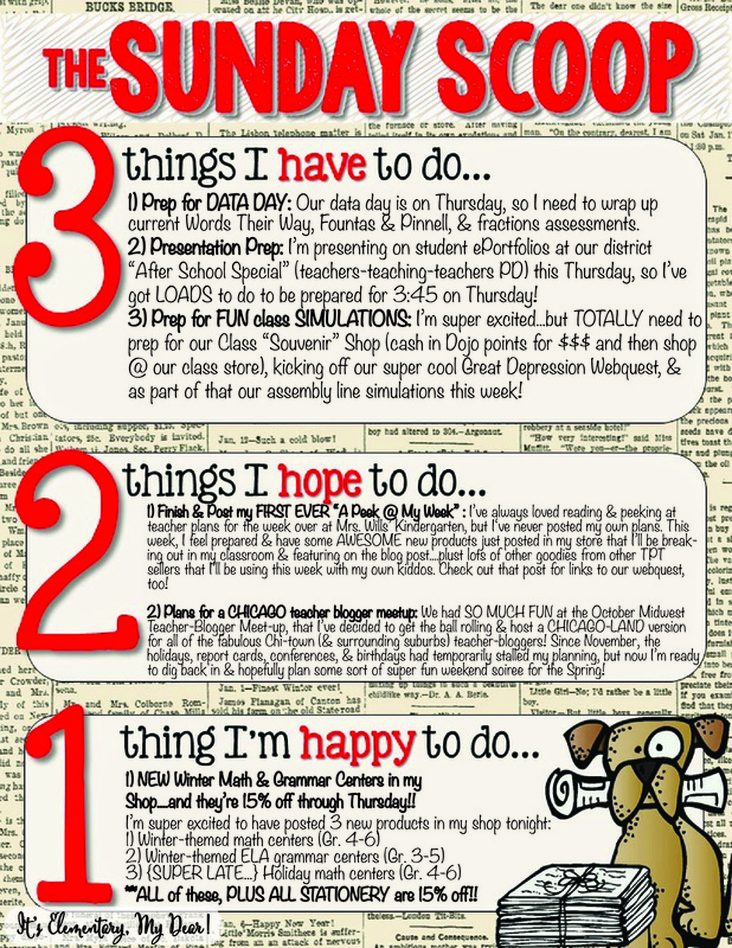 Read more about these awesome new hands-on, Common Core correlated math and ELA centers and see them in action in future posts this week and next! Get them in the shop 15% off now through Thursday!
Click on the images below to see the products in my shop & take advantage of the discount.
Check back for photos of these goodies in action with my kiddos this week!
Other Articles